Last year we were told we would be losing our land and we asked for your help! We're a pony sanctuary dedicated to helping wild and traumatised ponies and we needed to relocate! We have made a lot of progress since our campaign started and although we had found an investor to help us with our mission, sadly during Covid they dropped out...so we still need to raise enough funds to purchase a field/forever home for the ponies..
Why we need your help!
We had been told that the elderly couple who owned the land where our main base was located were going to sell the farm. We launched a campaign to fundraise to help to to move location and to help us purchaes a new home. Sadly during Covid one of the owners died and we have to move out in an incredibly short period of time. We have been able to rent land for the moment but we still need a long term solution and ideally to be able to purchase our own piece of land. After finding an investor we thought we had found a solution and a permanent way forward but Covid changed that situation too!
Who are we?
People4ponies was founded in 2003 and has been dedicated to helping wild and traumatised ponies ever since. As well as having a rehoming scheme, we provide sanctuary to those ponies who cannot be rehomed. At our main base, we provide an environment where they feel safe - we understand their traumas and difficulties and continue to work with the ponies helping them to overcome their fears. We do not destroy an animal just because they are unlikely to find a permanent home.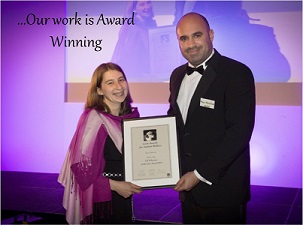 Our award winning campaigning work stopped ear mutilations on wild ponies, led to bans and restrictions on hot branding, ensured laws are enforced/upheld at wild pony markets and brought action for starving and dying ponies on Bodmin Moor...our work is vital!

Our Mission...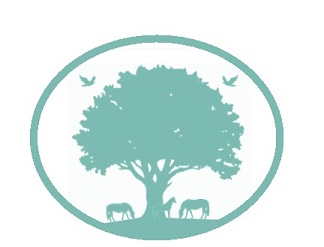 Our aim is to purchase an area of land that will be a nature reserve for our ponies to reside on. Our back-up option would be to rent land long-term but our aim is to buy land that can be owned by People4ponies. Our Crowdfunder target is £85,000.
The piece of land would ideally be a mix of pasture and woodland with the potential to include or encourage other areas of habitat. Ponies and the environment can work very well together and complement each other to the benefit of both. Ponies that come back to us for rehoming can still be rehomed. The sanctuary – as well as a haven for the ponies and wildlife and the environment - also has huge potential to provide an area of sanctuary for people. They would come to use this space for pre-arranged sessions with particular specialists who work in the area of mental and general health and wellbeing.
The ponies in our care have been able to come to terms with their trauma and feel safe in the environment we have set up for them. This special place also has the potential to help healing of people. It has the potential to help people from a wide variety of backgrounds. We have two specialists who have written statements who are very keen to work within our new set-up. By including this social benefit we expect that this will also be a way to bring income to help with the costs of maintaining the land and the care of the ponies. We will also have the potential to run courses to educate owners in other specialist fields such as laminitis rehabilitation and also how to nutritionally and emotionally support horses and ponies and other animals for optimum health.
Who is joining P4P?
Nicole Clough, who is Senior Reserves Officer for a Wildlife Trust, will be joining as one of our directors and volunteers. She will bring much knowledge and experience in terms of establishing our nature reserve and being able to encourage nature and wildlife. We have so much wildlife where we currently are – hedgehogs (including a nest in the hay barn!), bumblebee nests, stoats, butterflies, bats, many bird species considered to be in decline, and tawny owls etc. We want to make sure that our new home also is a haven for nature. Nicole also manages herds of conservation ponies and other livestock. We rehabilitated a pony for Nicole in 2016 that was very sick and had a life threatening condition. The pony made a full recovery in our care and we have had close links ever since.


How You Can Help...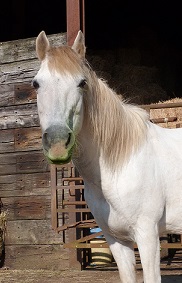 1)  Donate towards our campaign!  Every donation big and small helps us to reach our target!
You can donate via the PayPal link at the side or top of this page.
Please get in contact if you would like to donate by direct bank transfer or by post/cheque. You can contact us at people4ponies@yahoo.co.uk or by phone 07968 071179.
2)  Spread the word far and wide - via social media and your friends. The more people we reach the the easier it will be to reach our target! You can follow our pages and share posts:
Facebook https://www.facebook.com/People4ponies
Twitter https://twitter.com/People4poniesUK
Instagram https://www.instagram.com/people4ponies/:
3)  Volunteer to help us.
4)  If you are a specialist in mental health and wellbeing and are interested in running sessions on our new land please do get in touch!
5)  If you think you have an area of land that would be perfect for our needs please do get in touch!
Thank you so much for your support!