Our Pony Sponsorship Scheme is for the benefit of ponies who are so severely traumatised that they need long-term care and rehabilitation. They are unlikely to be offered a "normal" home in the foreseeable future, but are safe and content with us, living either at our main base, or out conservation grazing.

Sponsorship is just £2.50p a month, payable by standing order, Paypal, or cheque. You will receive -
* A sponsor booklet with details of your sponsor pony's history.
* A newsletter twice a year with updates about your sponsor pony and our campaigning work.

Once you have chosen which pony you would like to sponsor, if you would like to pay by card please go to the Shop page on our website, if you would like to pay by one of the other options please get in touch with us at people4ponies@yahoo.co.uk or 07968 071179 so we can set everything up for you!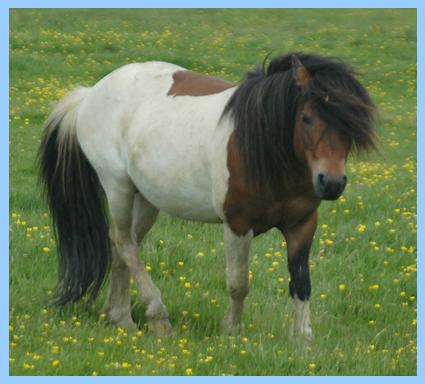 Apache
is a 11 hands high skewbald gelding. He was one of four stallions who came to us in November 2004. He has an ear notch - probably the major cause of his extreme fear. His high fear level means that he makes very slow progress with his rehabilitation, but using our special methods we can interact with him and see to his welfare needs. He grazes with Ebony on private land near Witheridge in Devon.


Ebony
is a 12 hands high black mare. When fiirst seen in the original herd, Ebony had a lovely skewbald foal with her. Ebony was very fierce in protection of her young and they had to be weaned before Paul and Cilla could progress with befriending her. She is a fine-looking pony but has been doubly ear notched which would account for her fear of humans.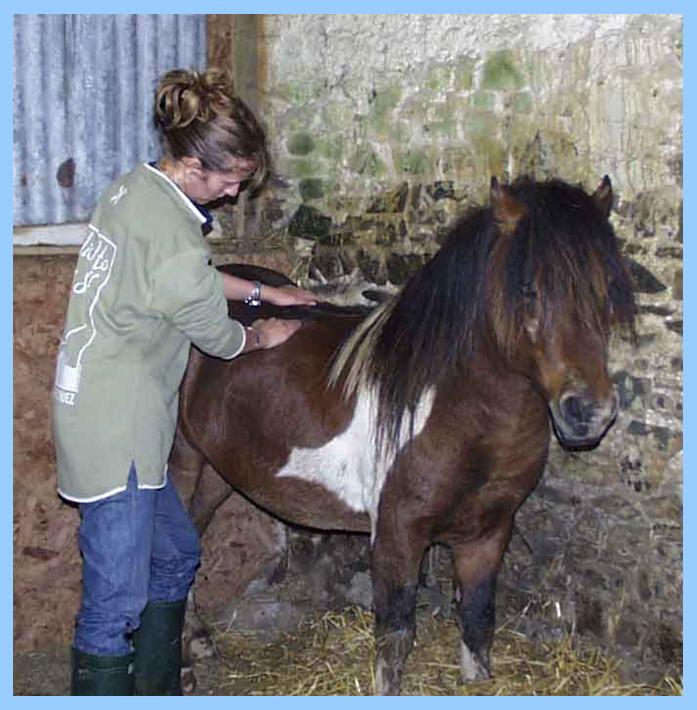 Gypsy Dan
is a strongly-marked skewbald gelding, 11.2 hands high, born 1998. He was the secondary stallion of the group. He has been with us since June 2004. He showed extreme nervousness in the presence of humans but is now able to be led about and groomed, and is developing his trust in people. His fear is so deeply ingrained that everyday we have to prove to him that we are trustworthy.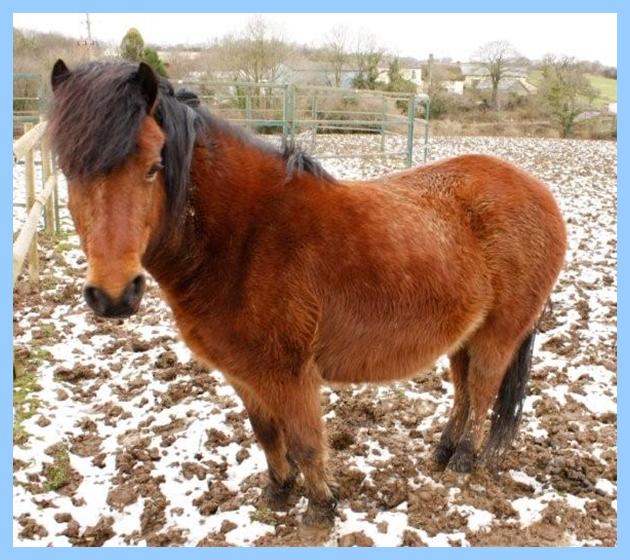 Bob Marley (Bobby)
is a 12.1hh gelding and is a beautiful bright bay colour. He was a young colt in the original group of wild ponies. He is a nervous chap. He has no ear mutilations or brands, but it is likely that someone tried to do this to him but he managed to escape. The handling was still enough to scare him.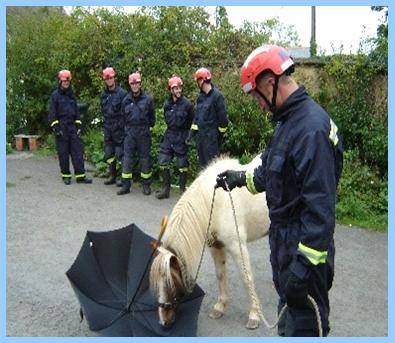 Frodo
is our smallest pony at 10.2hh and is the mascot pony of p4p. He is a confident, cheeky pony and was one of the unhandled foals from the group. Frodo helps us at fundraising events. In this photo, Frodo is helping us to train firefighters from our local Animal Rescue Division who come to us for specialist training.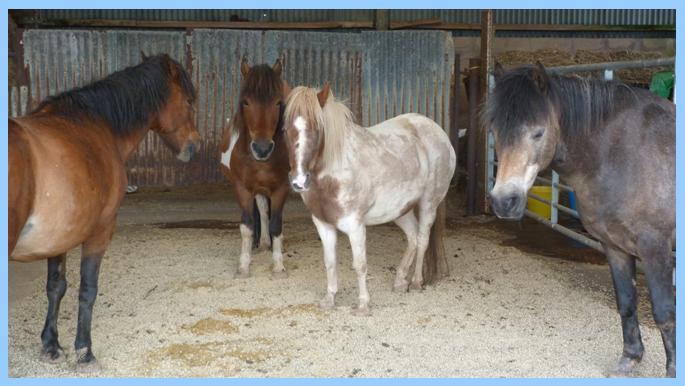 Can't choose?? Why not choose to sponsor the herd for £2.50 a month...Your donation will go towards looking after all the ponies, and helping with our campaigning work which improves welfare conditions for wild ponies.