Welcome to our p4p shop! All the profits from your purchase(s) go directly to the ponies and our campaigning work. If you'd rather pay by cheque, or if you have any problems then please get in touch either by calling 07968 071179 or by email people4ponies@yahoo.co.uk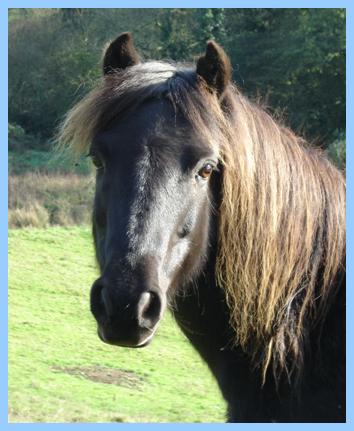 Sponsor A Pony - Why not help support us by sponsoring a pony? You can choose which pony to sponsor...You will get a Sponsor Pack and updates twice a year on your pony's progress. Visit the "Sponsor A Pony" page to choose which pony you'd like to support. Payments can be made by monthly direct debit, bank transfer or cheque.
There have been recent issues with monthly payments via PayPal so we are not offering this option for the moment. It is possible to pay for an annual sponsorship in one payment via PayPal.

.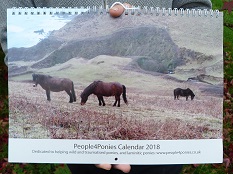 People4ponies Calendar 2018
Our People4ponies calendars for 2018 have arrived! The calendar features our p4p ponies, including our sponsor and loan ponies.
Featured ponies this year are Breeze, Puffin, Star, Topsy, Arthur, Dan, Frodo, Munchkin, Wolfie, Topsy, Bobby, Rocky, Basil and Apache.
This year, thanks to Hedgerow Print, we have an even better grid design on the calendar, which now includes the moon cycles, colour coded weekends and bank holidays, and a snapshot grid for the following month so you can plan ahead without having to turn the page!
All profits from the sale of the calendars go directly on looking after the ponies and our campaigning work.












Glossy photos with a central binding, each side measures 279 x 216mm (just a little bit narrower than A4) so is nice and big when fully open and displayed on the wall (279 x 440mm).

SOLD OUT! - Thank you for your purchases and your support!